Universal Garage Receiver – Dual Channel
Free Standard Delivery Australia-wide only
Incudes
Genuine Auto Openers Dual Channel Receiver

Insrctions
https://www.ada-aust.com/assets/files/Auto-Openers-Universal-Receiver-2021.pdf
https://www.ada-aust.com/assets/files/Auto-Openers-Universal-Receiver-Wiring-Guides-Dip-Setting.pdf
Warranty - 01 year manufacturer's warranty
Features
The Universal Garage Receiver is a dual channel receiver, with the ability to mimic any of Australia's major garage door brands. As an add-on receiver, you can wire this into any garage door or gate motor that has accessory terminals and control your opener with a new series remote controls, without affecting your openers original remote controls. You can easily select the brand you wish the Auto Openers Universal Garage Receiver to work with by opening the rear of the case and toggling switches to a particular setting.
For example, if you wanted the Universal Garage Receiver to work with ATA's PTX4 remote controls, you would push switch 5 up, or to 'on'. Once switch 5 had been pushed up, the Universal Receiver would function exactly the same as ATA's CRX2 PTX4 receiver.
Compatibility
The Auto Openers' Universal Garage Receiver is compatible with over 16 different rolling code & fixed code remote encryptions. By changing the dipswitch code inside the receiver you can easily select what brand of remote controls your want this receiver to operate.
We have wiring diagrams available upon request for common Australian brand openers (ATA, Auto Openers, Merlin, B&D). However, if your motor is an overseas import we may not have a wiring diagram available.
Please see below for a list of compatible remotes.
Note- SELECT 12V OR 24V AC OR DC VIA JUMPER PINS LOCATED NEXT TO THE POWER TERMINALS PRONGS 1&2 = 12 V PRONGS 2&3 = 24V
433MHz Rolling Codes
ATA PTX4

ATA PTX5

B&D TB5

Merlin Security+ ("C" Series)

Aprimatic

BFT Mitto

DEAA

Doorhan

Ditec

FAAC (Genuine remotes only, some aftermarket remotes do not work)

CAME

NICE FLOR-s (Genuine remotes only, some aftermarket remotes do not work)

Herculift

Marantec

Superlift / Avanti
315MHz Rolling Codes
315MHz Fixed Codes
868MHz Rolling Codes
Marantec A

Marantec B

Hormann

Berner

4D Doors
Generic Codes
Some remote controls or manufacturers share an unnamed code that can operate across multiple brands. As we identify what brands this receiver can suit, we will update the above list as well as the instructions. However, the receiver can program itself to below frequencies to detect generic codes for use:
300MHz Fixed Code

318Hz Fixed Code

330MHz Fixed Code
Programming
Select the brand name & set 8 x DIP switch to suit

Press CH1 or CH2 learn Button Press button on remote LED flaches 4 Times 3-4 seconds

Repeat 2 for additional remotes
Set the DIP Switches
ATA PTX-5 = 3 ON

B&DTRI-TRAN = 3 ON

ON MELIN '+' = 3 -7 ON

BFT MITTO = 5 ON

NICE SMILO = 5 ON

SEIP 433 = 5 ON

MHOUSE = 5 ON

ATA PTX 4 = 5 ON

HERCULIFT = 5 ON

AVANTI - CENTURION-SUPERLIFT = 5 ON

GLIDEROL TM305C - 4 ON

FAAC 433 = 6-8 ON

FAAC 868 = 4-5-6-7 ON

MARANTEC 433 = 6-8 ON

MARANTEC 868 - 7-8 ON

NICE ERA INTI 2 -FLOR-S1,2 &4 = 8 ON

UNIVERSAL 390 = 5-6-7 ON

UNIVERSAL 300 = 5-8 ON

UNIVERSAL 310 = 5-7 ON

UNIVERSAL 318 = 5-6 ON

UNIVERSAL 330 = 5-6-8 ON

UNIVERSAL 433 = 6 ON
(UNIVSL_2CHRCV)
| | |
| --- | --- |
| SKU | UNIVSL_2CHRCV |
| Brand | UNIVERSAL |
| Shipping Weight | 0.0610kg |
| Shipping Width | 0.050m |
| Shipping Height | 0.030m |
| Shipping Length | 0.065m |
| Shipping Cubic | 0.000097000m3 |
Be The First To Review This Product!
Help other Automatic Doors Australia users shop smarter by writing reviews for products you have purchased.
More From This Category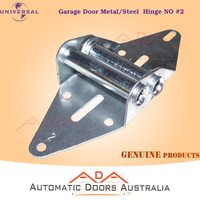 Steel Hinge 2.0mm Standard – No.2 for Sectional Ga
$15.00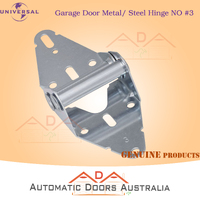 Steel Hinge 2.0mm Standard – No.3 for Sectional Ga
$25.00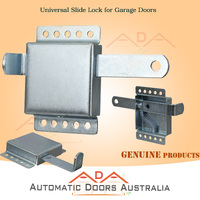 Universal Slide Lock for Garage Doors BOX dims 10m
$35.00